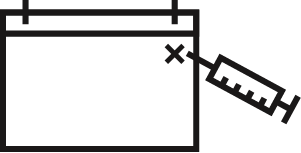 A once-monthly injection
ILARIS® is given as a subcutaneous injection (right under the skin) every 4 weeks by a doctor or nurse.
At your doctor's request, a home health nurse can be sent to your home to help administer your or your child's monthly ILARIS injections.
How Does ILARIS Work for
FMF?
To understand how ILARIS works, it's important to start with the role of the immune system in Familial Mediterranean Fever (FMF), and how inflammation gets triggered in the body.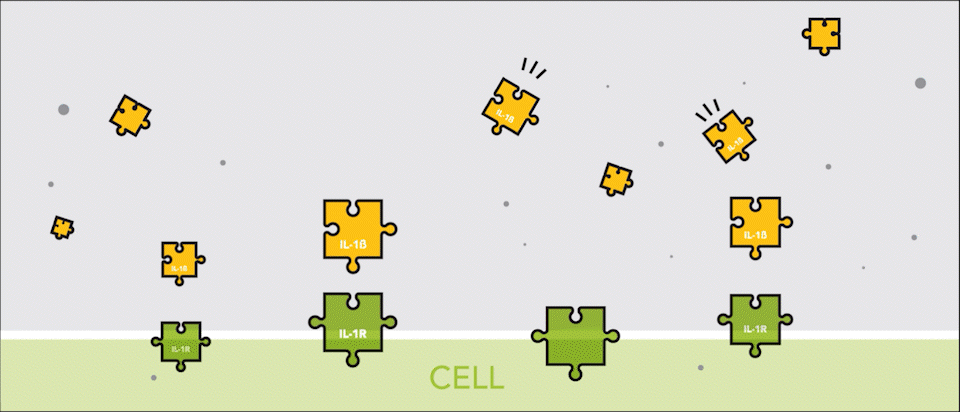 Inflammation with FMF
ILARIS targets an important cause
of
FMF symptoms
For people with FMF, the immune system (the body's natural defense system that protects against "foreign" invaders) produces too much of or is too sensitive to a substance called a cytokine

Too much of a cytokine called interleukin-1 beta (IL-1β) is an important cause of inflammation in FMF. When IL-1β attaches to interleukin-1 receptors (IL-1R), the immune system triggers inflammation

For people with FMF, the immune system triggers inflammation even when there's no infection to fight, which can cause recurring symptoms
FMF treatment with ILARIS
ILARIS targets IL-1β to help
reduce inflammation
ILARIS is a biologic medicine designed to target a specific source of inflammation. ILARIS targets IL-1β

By attaching to IL-1β, ILARIS helps to block its interaction with IL-1R

This action helps to stop the immune system from triggering inflammation
If you or your child is diagnosed with FMF, ask a doctor whether ILARIS may be the right treatment.
Next: Talking to a Doctor