ILARIS® is the first and only injection that is FDA approved to treat Hyperimmunoglobulin D Syndrome/Mevalonate Kinase Deficiency (HIDS/MKD), by once-monthly administration. The FDA approval was based on research that included 181 children and adults with Periodic Fever Syndromes.
ILARIS helps provide fast and
sustained
symptom relief
In a clinical study, patients with HIDS/MKD were given ILARIS and evaluated for a complete response. A complete response meant that at day 15 and throughout the entire 16-week treatment period, they had minimal or no disease activity.
Study participants were assessed for their CRP* measurements and given a Physician's Global Assessment (PGA) score. The PGA is a 5-point scale used to evaluate the overall disease severity of a patient.
*CRP: C-reactive protein is a blood test to measure inflammation in the body.
Each patient's PGA score was based on several signs and symptoms, including:

Abdominal and/or Stomach Pain

The following percentage of
people with HIDS/MKD
achieved a complete response.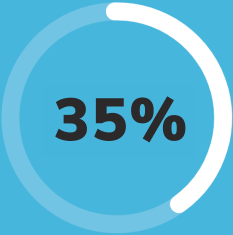 35.1% of HIDS/MKD patients
had
minimal or no disease
activity at
day 15 through
week 16 of the
study.
(n=13/37)
Talk to a doctor about whether
ILARIS
may be right for you or
your child.
Next: Safety Considerations